Catering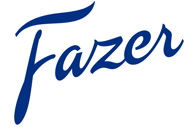 Canapés and small bites, as well as cold drinks, can be served on board. Or why not enjoy a glass of mulled wine before Christmas! To arrange the catering couldn't be easier with our partner Fazer. We have included a sample menu below, which can be altered to your wishes.
Sample menu:
Seeded crisp bread with Västerbotten cheese 2 pcs / person
Flatbread roll filled with smoked salmon 2 pcs / person
Cauliflower and cold smoked reindeer 1 pc / person
Almond pastry with white chocolate and pistachio 2 pcs / person

The price is €21.49 / person, exclusive of VAT 14 %. Waiting staff, transportation costs and glasses for sparkling wine, if needed, will be charged separately.
The menu can be tailor-made to your wishes.
All orders must be placed at least five weekdays in advance of the event.
Fazer, sales
Tel. +358 20 729 6006
Send an email to Fazer
You can also arrange the catering yourself if you so wish. When planning the catering, please bear in mind that there are no tables for passengers in the trams. The tram tour being a private occasion, it is also possible to consume alcoholic drinks on board.